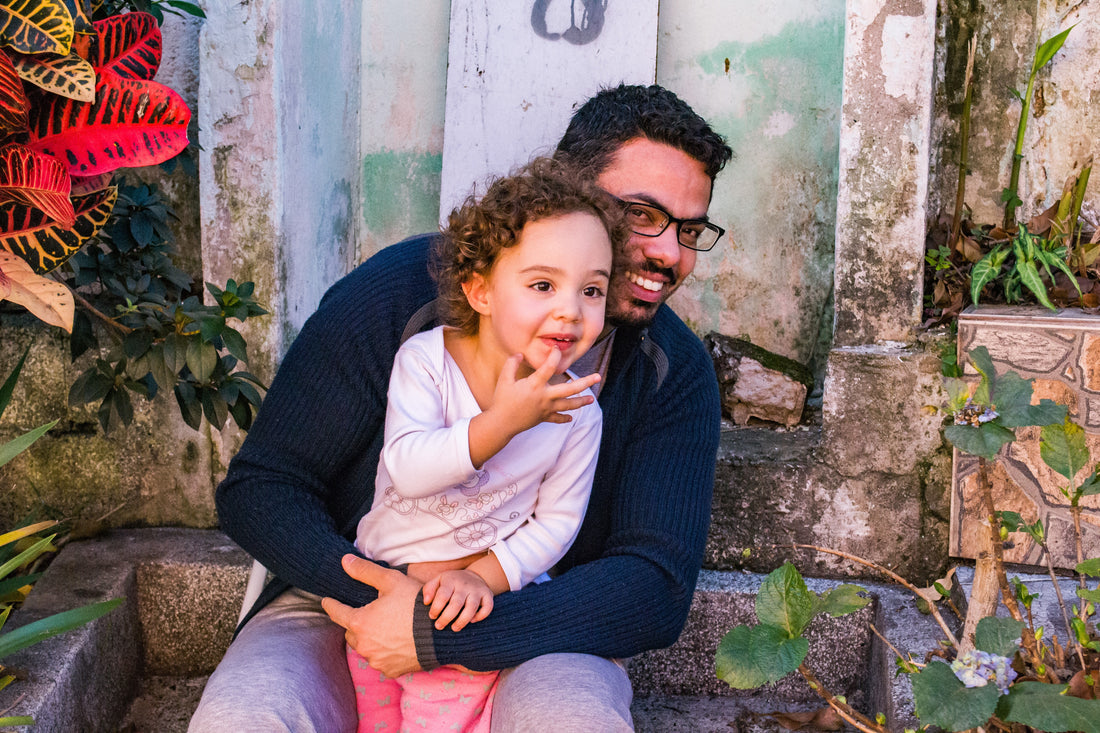 4 Ways to Get the Most out of Dad Time (While You Still Have it)
Have you ever looked back on any of your past relationships and thought I wish I would have had more time with that person?
Time is a tricky thing- once it's gone, you can never get it back.
Looking back on fond memories with my father is difficult because they don't really exist. The best memory I have of my father was when he took me to Disneyland. I guess you could say I was grateful for the experience, but it isn't something I look back on with a great sense of bonding or closeness shared with my father.
That kind of relationship just wasn't there and if I could have had more of an emotional connection with my father, I would have traded any trip. Even if it was to the happiest place on earth.
The importance of a father figure is instilled in us from a young age, but I have to say my mother did a pretty good job of taking on the role of mother and father and for that, I am grateful. I have to give her a lot of credit. It can't be easy as a mother, feeling the sadness of wanting something so badly for your child, but it's never quite in their reach.
For myself, it wasn't even about spending more time, but just knowing I was a thought in his head. As simple as asking me how my day was, getting to know my friends, or taking interest in my life and me as a person in general.
More importantly, just because you didn't have a good relationship with your father, doesn't mean you have to continue the cycle. Patterns can be broken.
As parents, it's important to be there for your children. Just be there in every sense, through the times you need to.
Be it emotionally, supporting them and spending transparent, quality time, with no effort.
The typical 'take your son to a ball game or work on a model car', is outdated and a bit cookie-cutter. It lacks creativity and that you took the time and effort into the desire to spend time with your child, particularly father to son. Not saying it isn't a good bonding tool if that is what your child is showing interest in, but times have changed and along with that have your child's interests.
The important thing is you are spending time doing something you know you will both enjoy and you're getting off the couch or taking a break from your devices!
4 Dad Bonding Activities:
Working on a hobby together: This is a great way to get to know the genuine likes and dislikes of your child. The point is mute if you go to the local hobby shop and gather up everything you need to build a model car if your son is not interested in that type of activity.
Spending quality time together: This doesn't have to cost a fortune either, it can be a park or somewhere you both enjoy visiting often or switch it up with something new each week. Make it fun and light. You don't have to make it too heavy or use it as a way to pry info out of your kid. If your child wants to confide in you, this is their opportunity and I bet you they'll take it.
Cooking together: This is a good opportunity to kill two birds with one stone when you might be short on time. You need to prepare dinner and you want to spend time with your son as much as you can. Why not combine the two and give your son some valuable lessons on how to cook a delicious meal for his future partner or family!
The Dad's Bucket List: There is no better way to have that bonding time with the Dad's Bucket List from Flowjo. Inside this dad box, you'll have 100 ways to learn together, deepen the connection to your child and create legendary dad memories they'll never forget.