Self Care Bucket List
Regular price
Sale price
$49.99 USD
Unit price
per
or 4 interest-free payments
of
$12.49
with
Sale
Sold out
Inside this self care ideas box, you'll find simple and powerful ways to practice the kind of self love that goes deeper than a bubble bath, because that just isn't working anymore.
Show More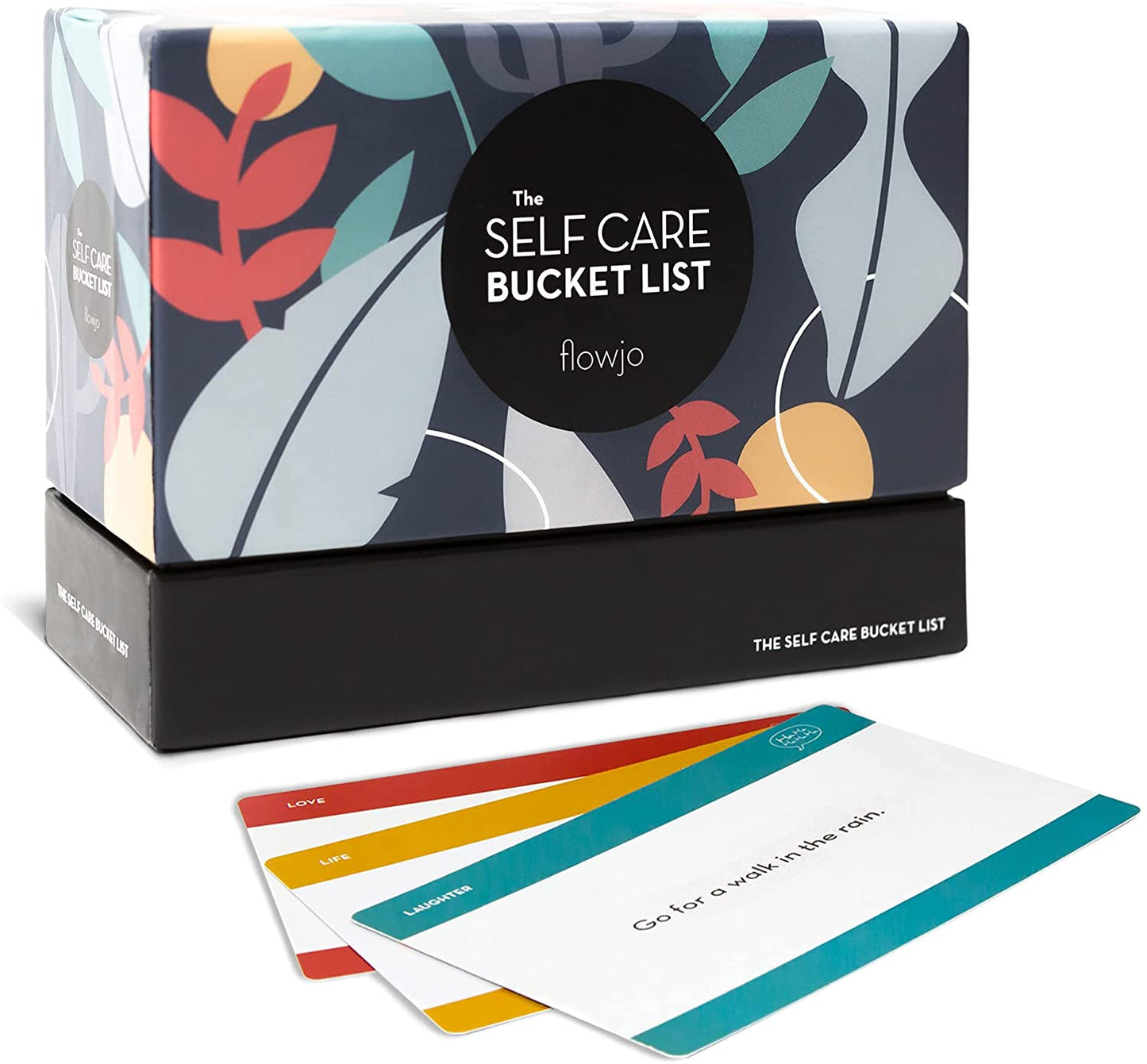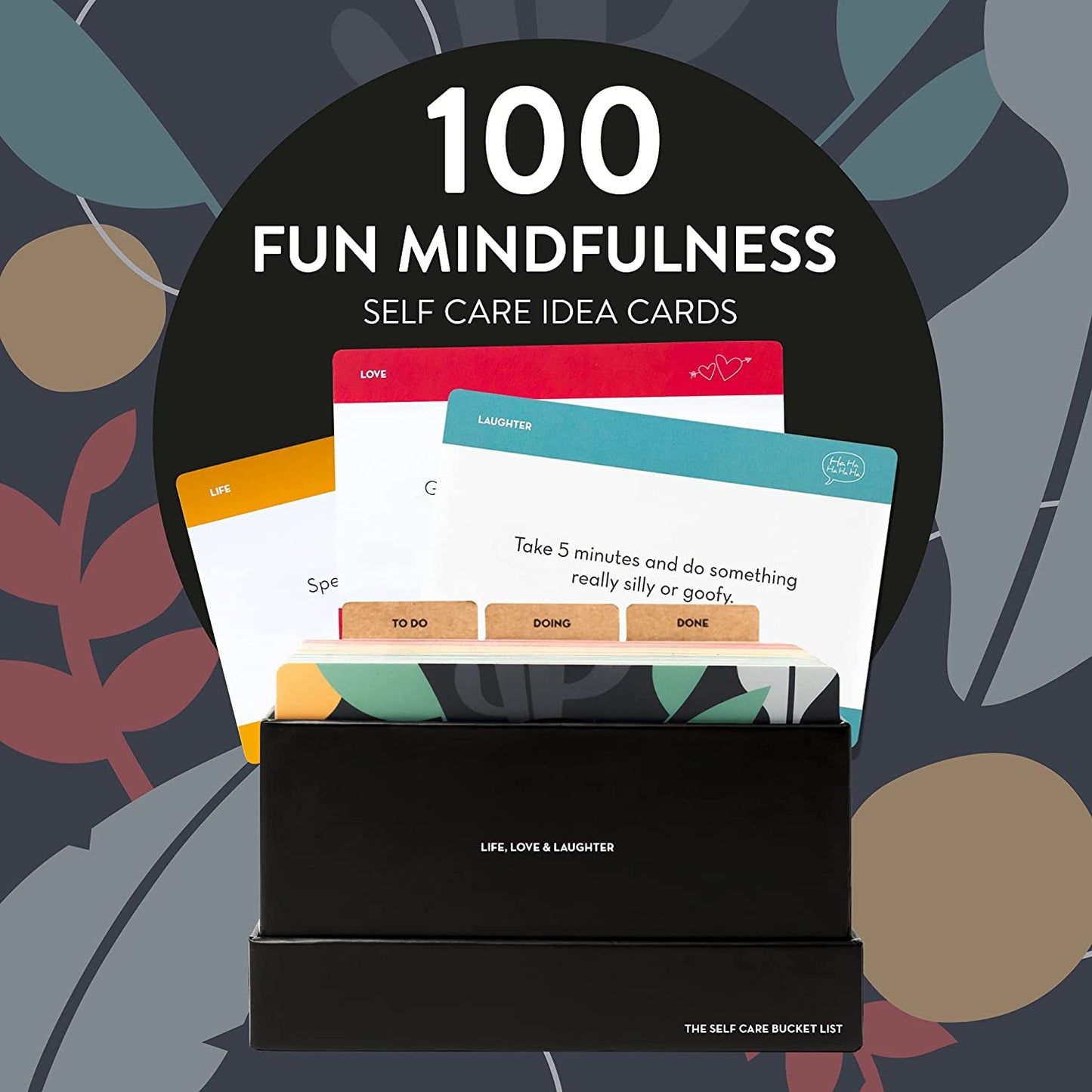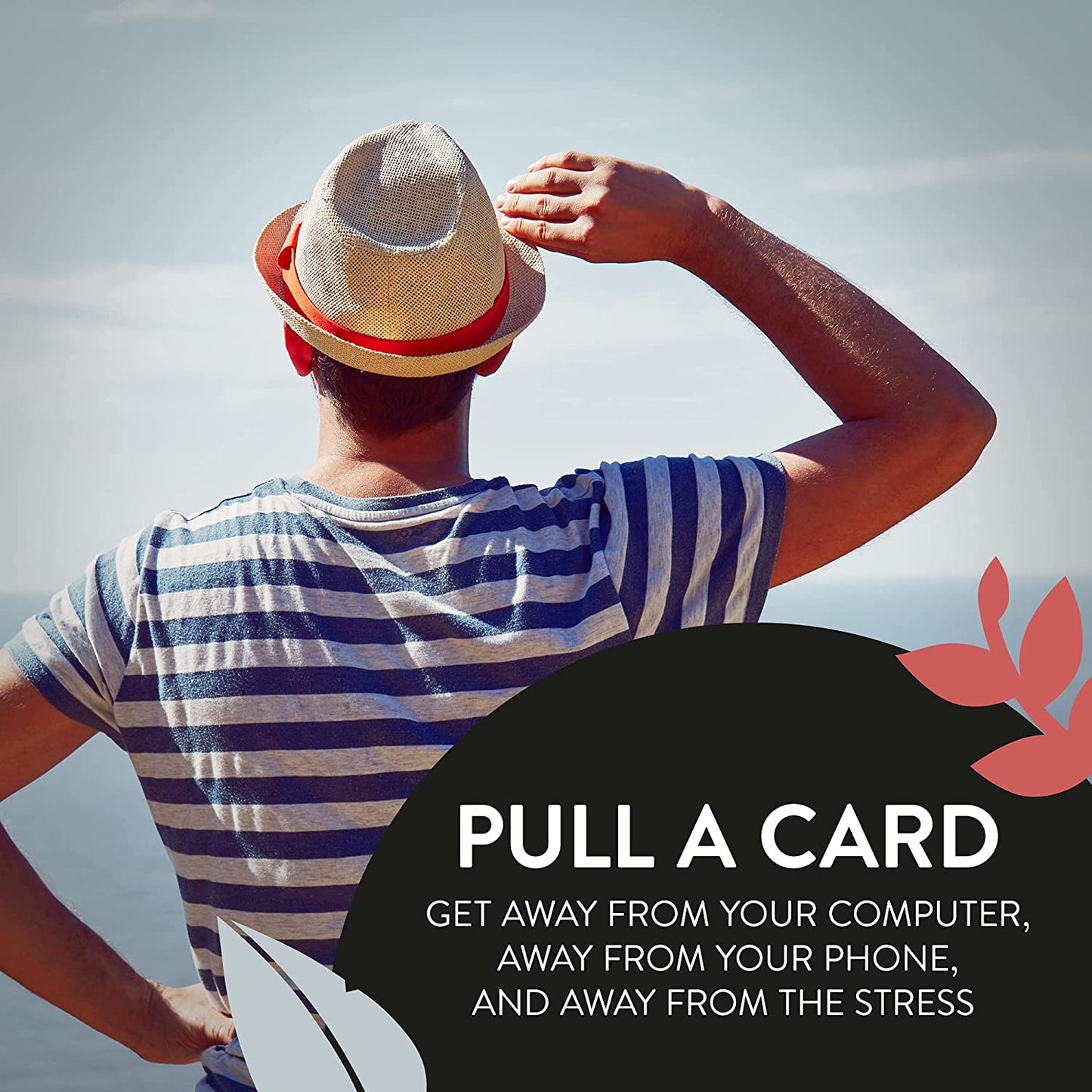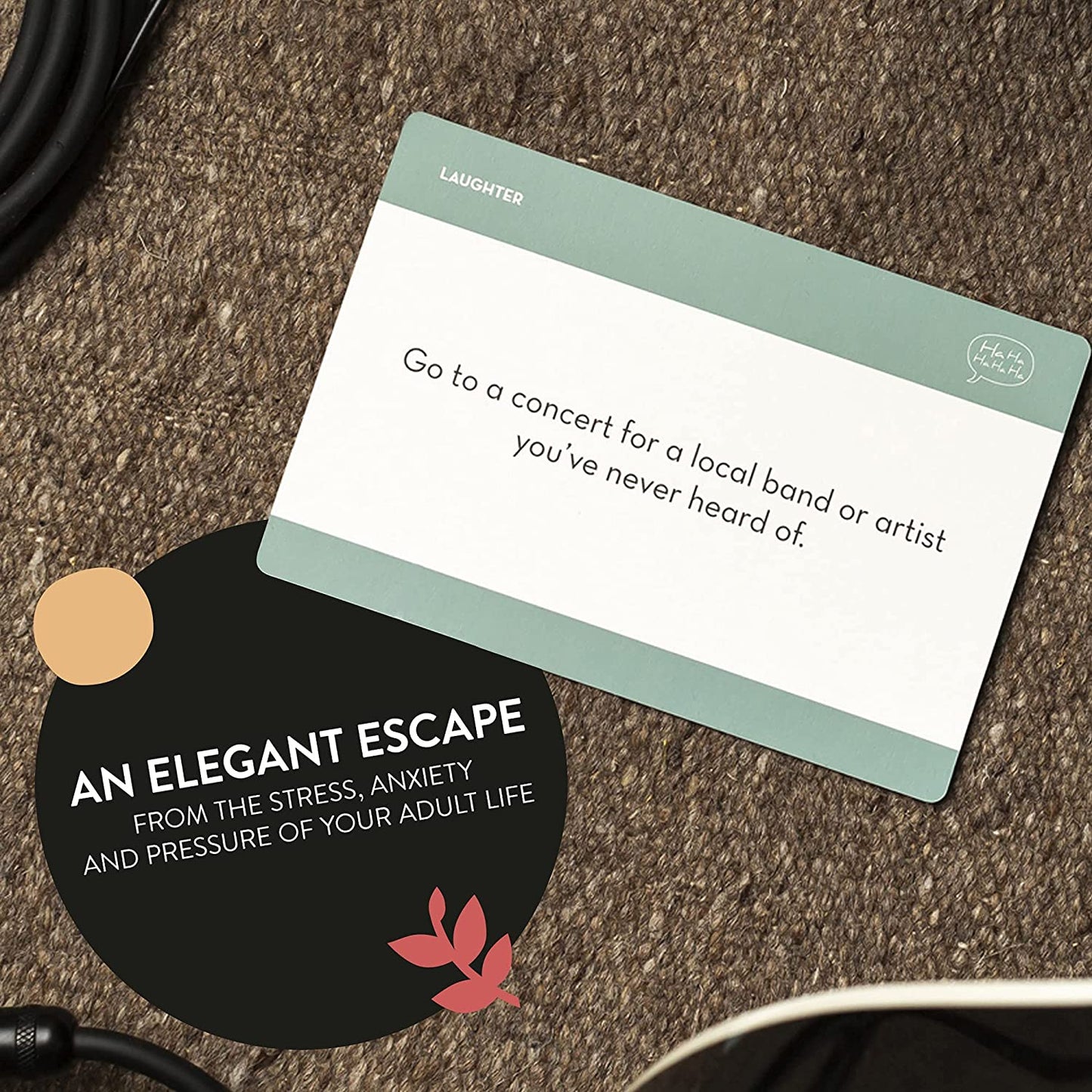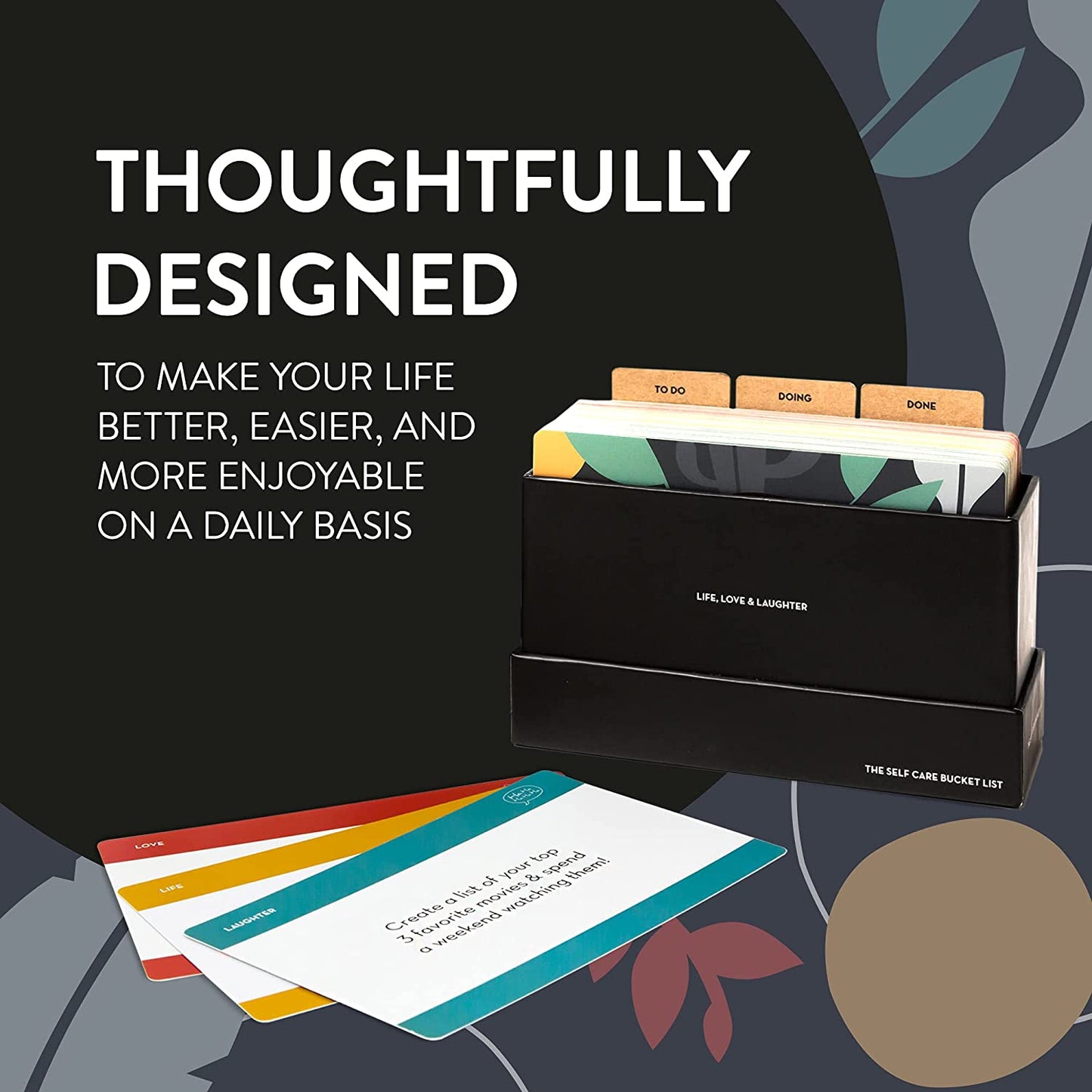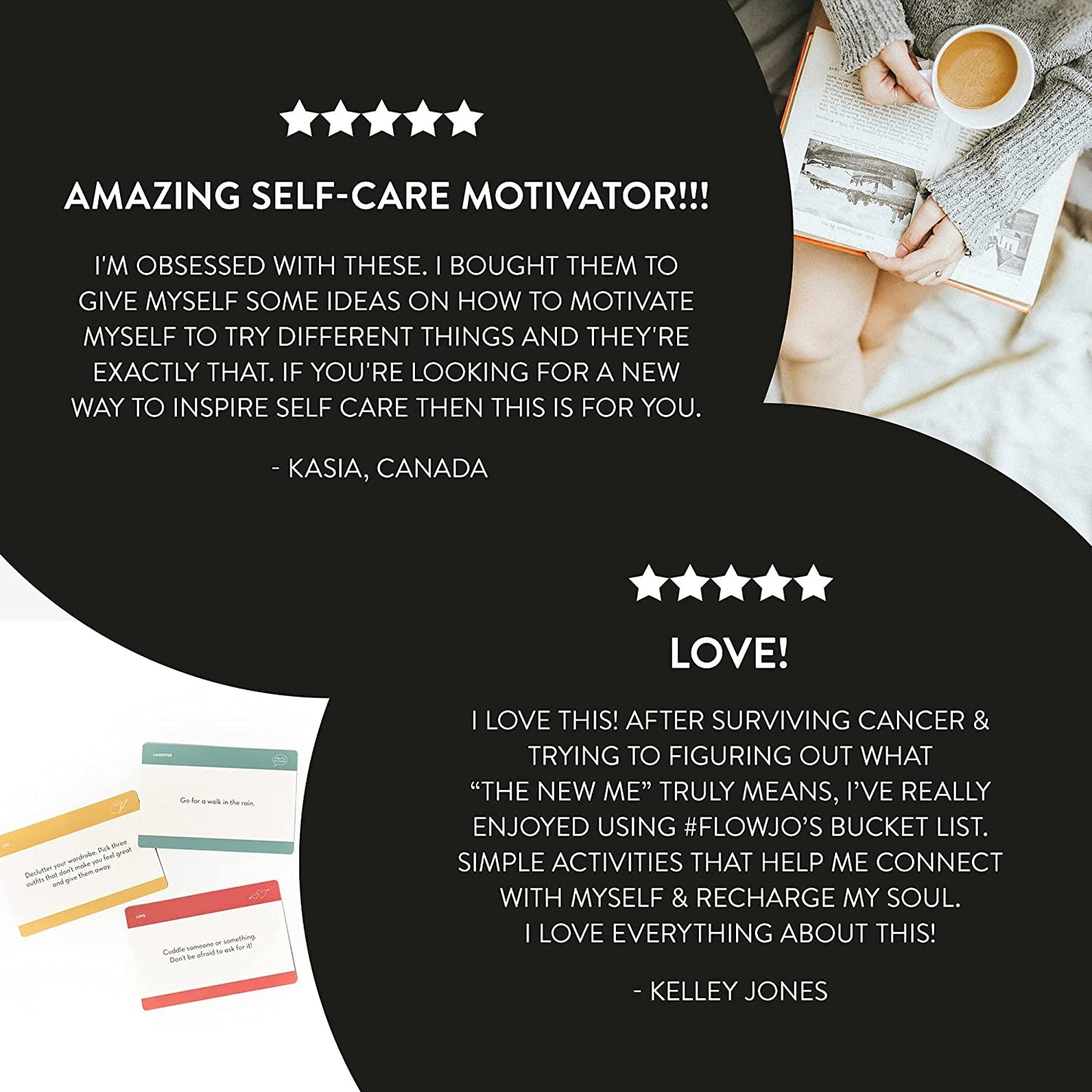 "I love this! After surviving cancer and trying to figure out what 'the new me' truly means, I've really enjoyed using #FlowJo's bucket list."
"This Self Care Bucket List is such a great idea! SO many great idea cards inside that would give a person about a year of miscellaneous self care tasks!"
"I have a large family and I also am a caregiver to my aging father-in-law. I haven't been able to focus on myself in a long time. I love the idea of this The Self Care Bucket List! It is a box of 100 cards that help encourage and inspire me to take care of myself for a change."
"I love this box. It's super cute and well put together. It has little tabs to help prioritize. I like many struggles with my mental health and this box is a great way to remind yourself to be kind to yourself and little things make a difference."
"I absolutely love this little box of self care ideas! First off, the box is beautiful and sturdy. I keep it on my kitchen counter and it looks lovely there."
Some words from people who took the plunge..
Frequently asked questions
Absolutely! Our customers have purchased this as a birthday gift, mother's day gift, thank you gift and more!
While the box was created for adults, we find many of our customers have been completing cards with their kids as a bonding activity, and we love it!
Right now you can only find The Self Care Bucket List on this website, Amazon & Uncommon Goods, but we hope to be in retail stores near you soon!
If anyone needs a little self care, it's you! The Self Care Bucket List is great for those who are dealing with additional stress or emotional trauma. The suggestions on each card are not too hard and may be common sense things people may overlook when they are going through periods of duress. We highly recommend this for you and wish you all the best!
The Self-Care Bucket List is perfect for anyone who needs to take some time for themselves. As one of the customers told us (a busy mother of 3), "This is perfect for caregivers who are lacking focus on themselves, bored children who can't think of anything to do, and any adult wanting to appreciate the simple, easy, and free pleasures in life. Caregivers, parents, couples, retired people, seniors, those who have had a change in jobs or life circumstances, etc. could really benefit from this self care kit. I'd even bring it in the car on a long road trip as some of the cards can be utilized/modified for in-transit entertainment."