The Dad's Bucket List
Regular price
Sale price
$49.99 USD
Unit price
per
or 4 interest-free payments
of
$12.49
with
Sale
Sold out
There's no better feeling as a dad than when your kids look at you like you're their hero. Whether you're explaining why the sky is blue, teaching them how to deal with bullies, or laughing so hard they snort a little. Inside this dad box, you'll have 100 ways to learn together, deepen the connection to your child and create legendary dad memories they'll never forget.
Show More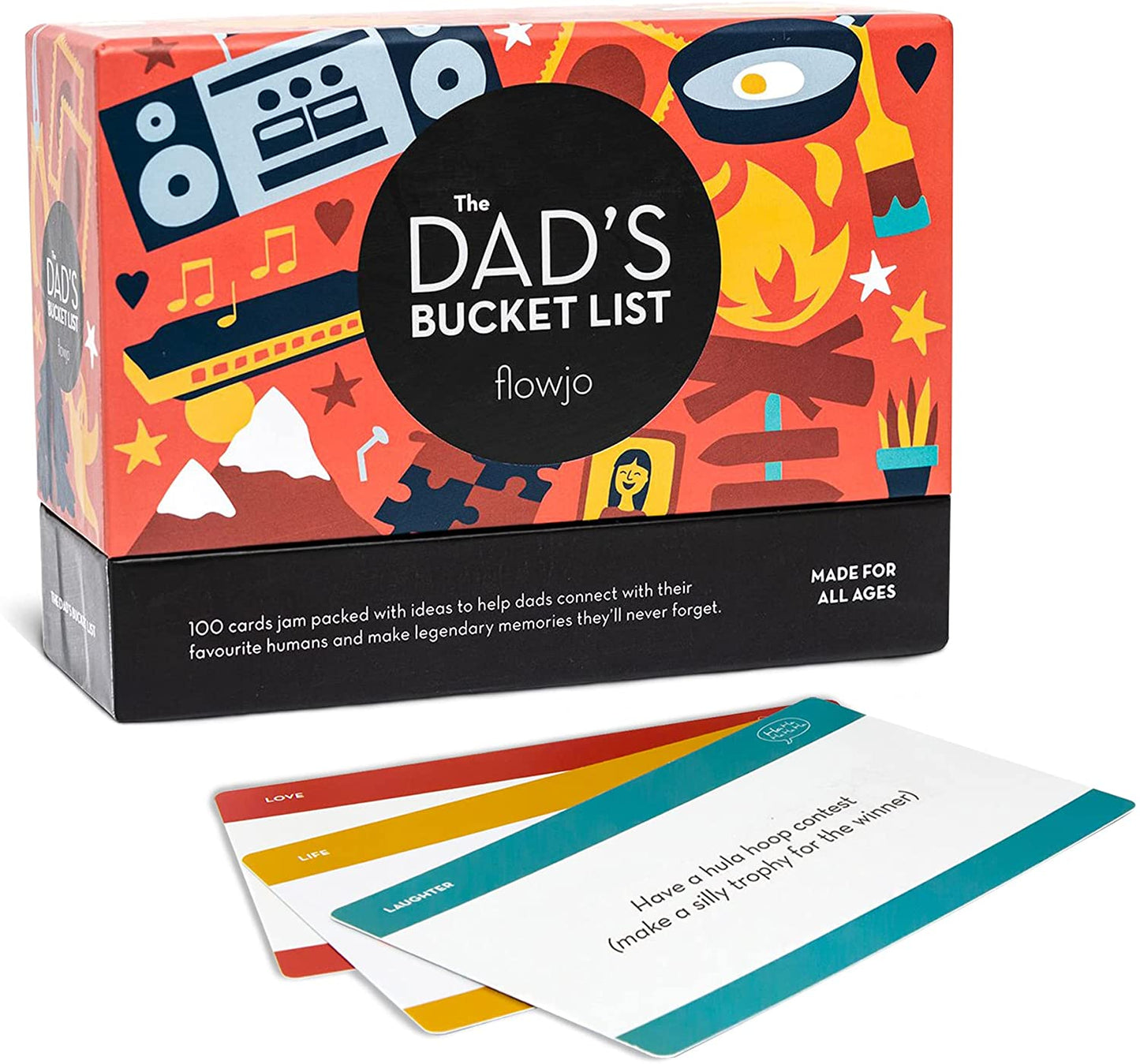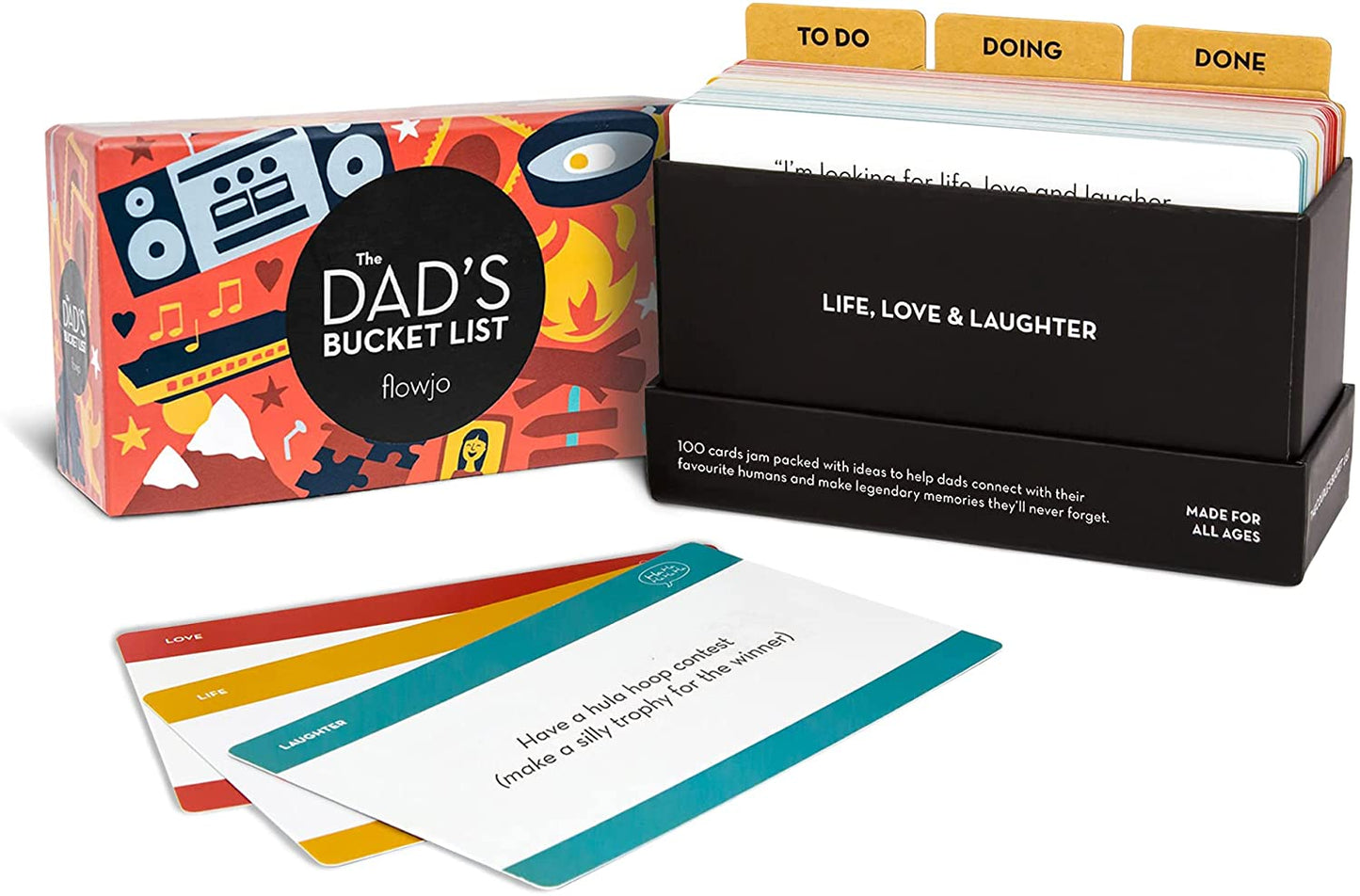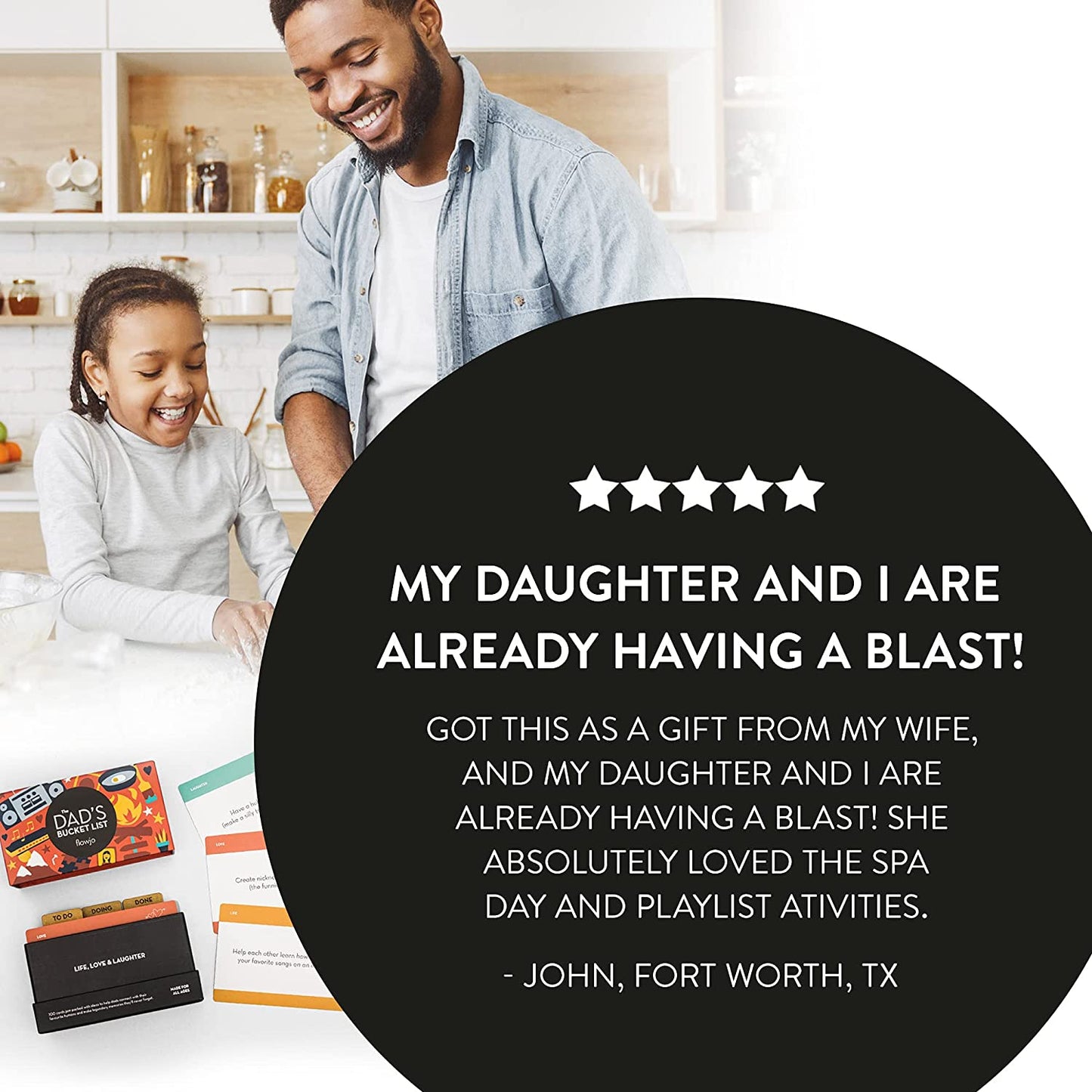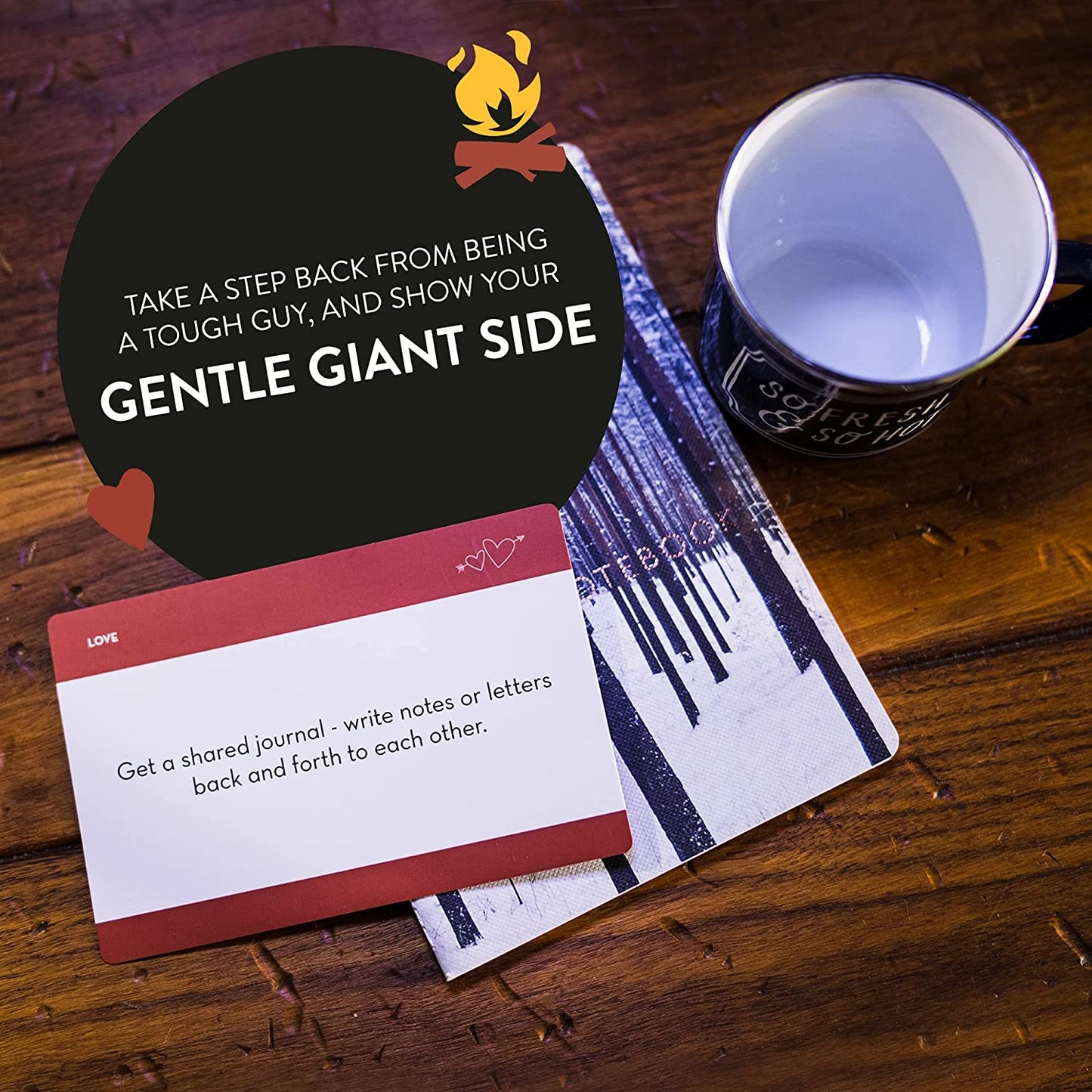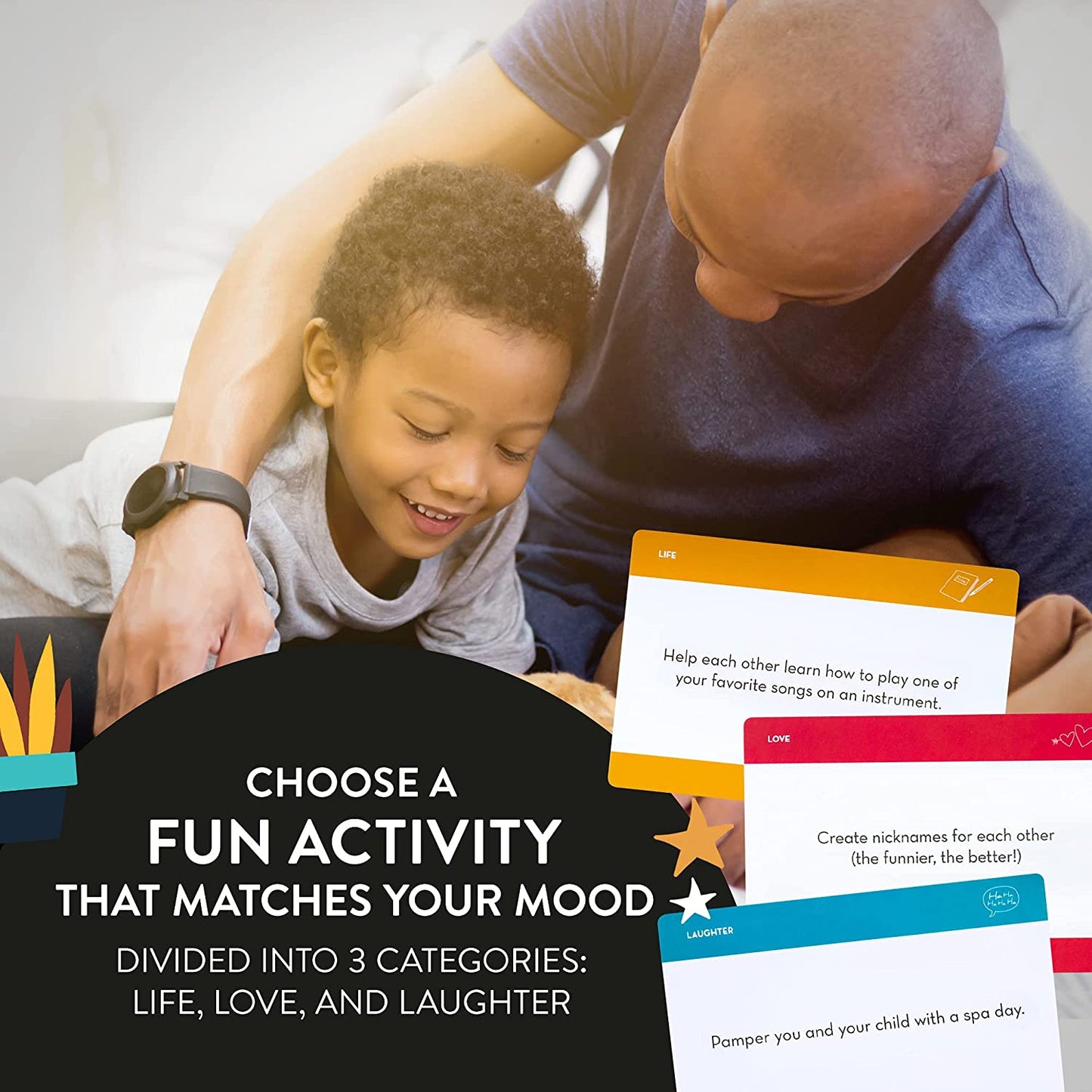 "We got this game for my dad and my young nephew who lives with us. His dad is no longer with us and we find it hard to do fun things with him. This has been a godsend. My dad has really been enjoying it and can't wait to finish more in the summer."
"Best Gift I could have asked for. Filled with ideas I never would have thought of!"
"Best Bonding Game Ever! Having a blast with my step son."
"This truly is the most wonderful gift for any dad who thinks that they have everything."
Some words from people who took the plunge..
Frequently asked questions
Yes! The dad box is a great gift for dads, single dads, step dads, or the father figure in your life! It's a great father's day gift idea for sure, but also great gifts for dad on Christmas, birthdays and more!;
We'd love to hear your gift ideas for dad, and how you've incorporated the dad box within it! Contact us below and tell us or tag us a photo with #thedadsbucketlist or @flowjoco.
look at this activity box not just as a bucket list for guys, but for all the father figures in your life. The dad box is broken down into a few different categories: life, love and laughter. In each category you'll have a list of things to do with kids in your life such as:
Volunteering to help someone for a day.

Creating a mindfulness jar for those hard days.

Building or fixing something together.

Or even creating a playlist with all of your favourite songs!
This is why it's such a great gift idea for dads, it's a great way to add adventure to your life, and give them an endless supply of things to do with kids! So it's not just a bucket list for men but something more..
Right now you can only find The Dad's Bucket List on this website, The Bay's online marketplace & Uncommon Goods, but we hope to be in retail stores near you soon!
If you own a store, or would like to see the Dad's Bucket List box in a store near you, please don't hesitate to contact us using the link in the footer. They make excellent gift ideas for dad, or father's day gift ideas and a great resource for things to do with kids, so we'd obviously love to share the love! So, we'd love to hear from you!