Couples Bucket List
Regular price
Sale price
$49.99 USD
Unit price
per
or 4 interest-free payments
of
$12.49
with
Sale
Sold out
Step outside your usual relationship routine and create new memories together with the help of this one-of-a-kind game for couples.
Show More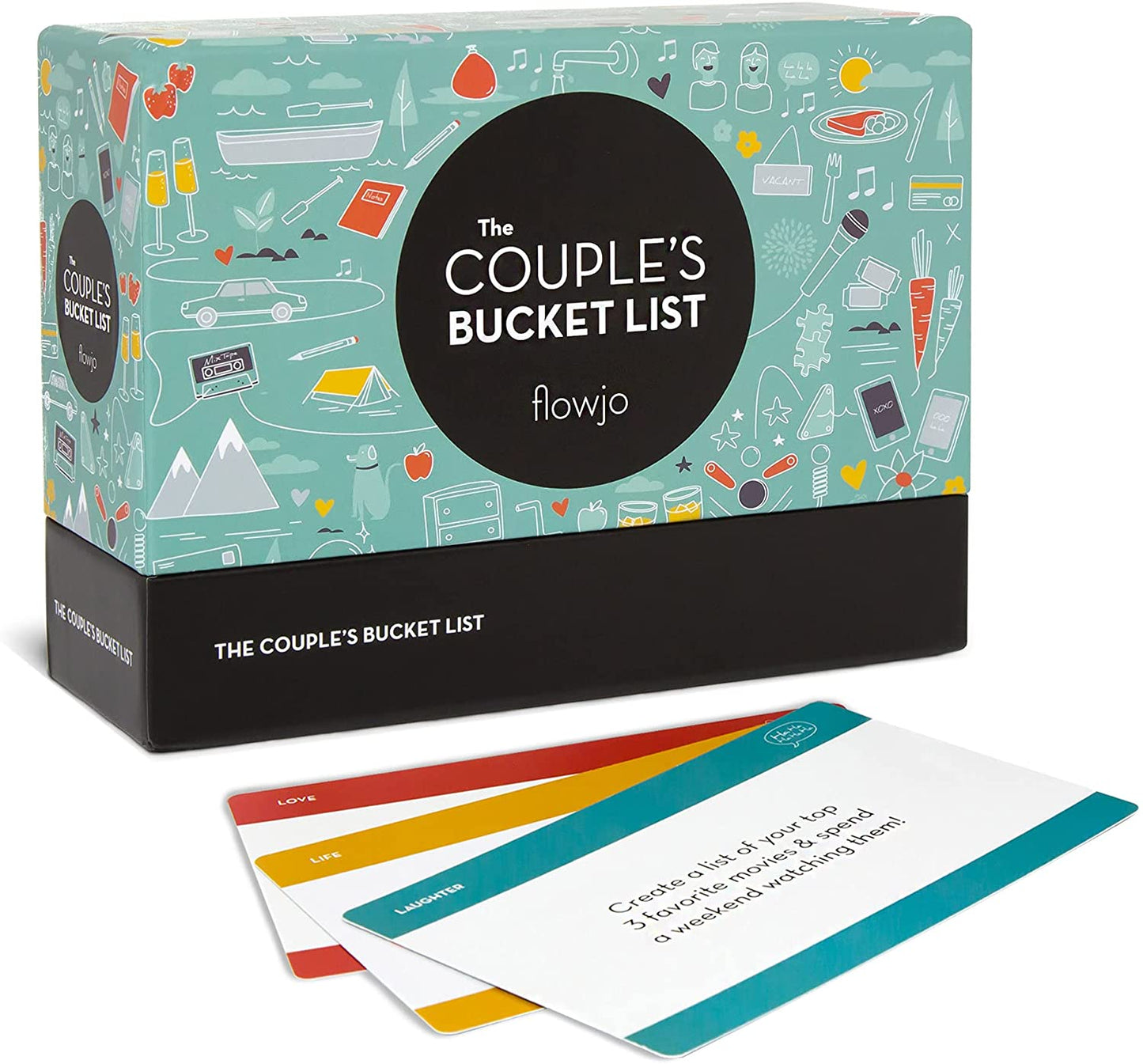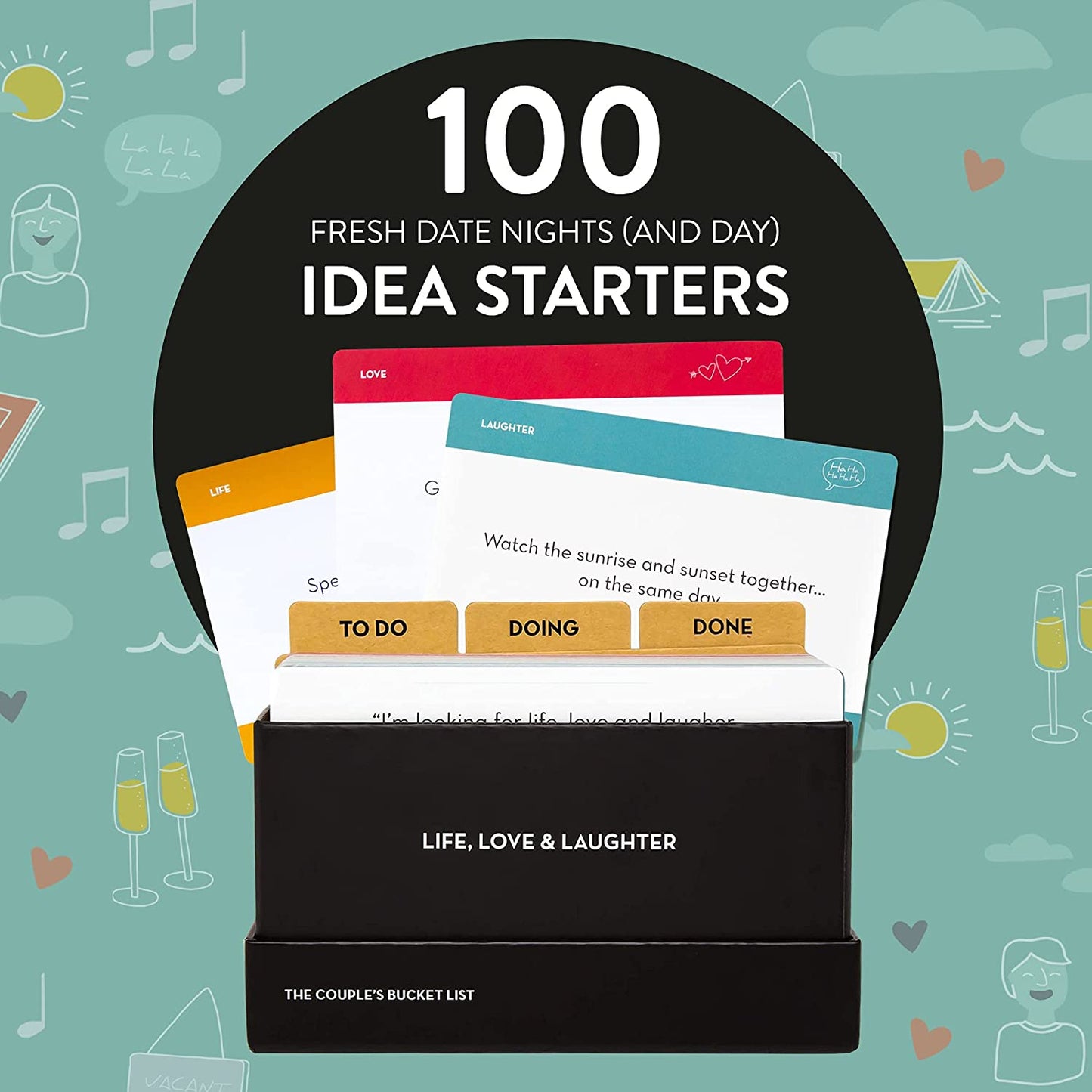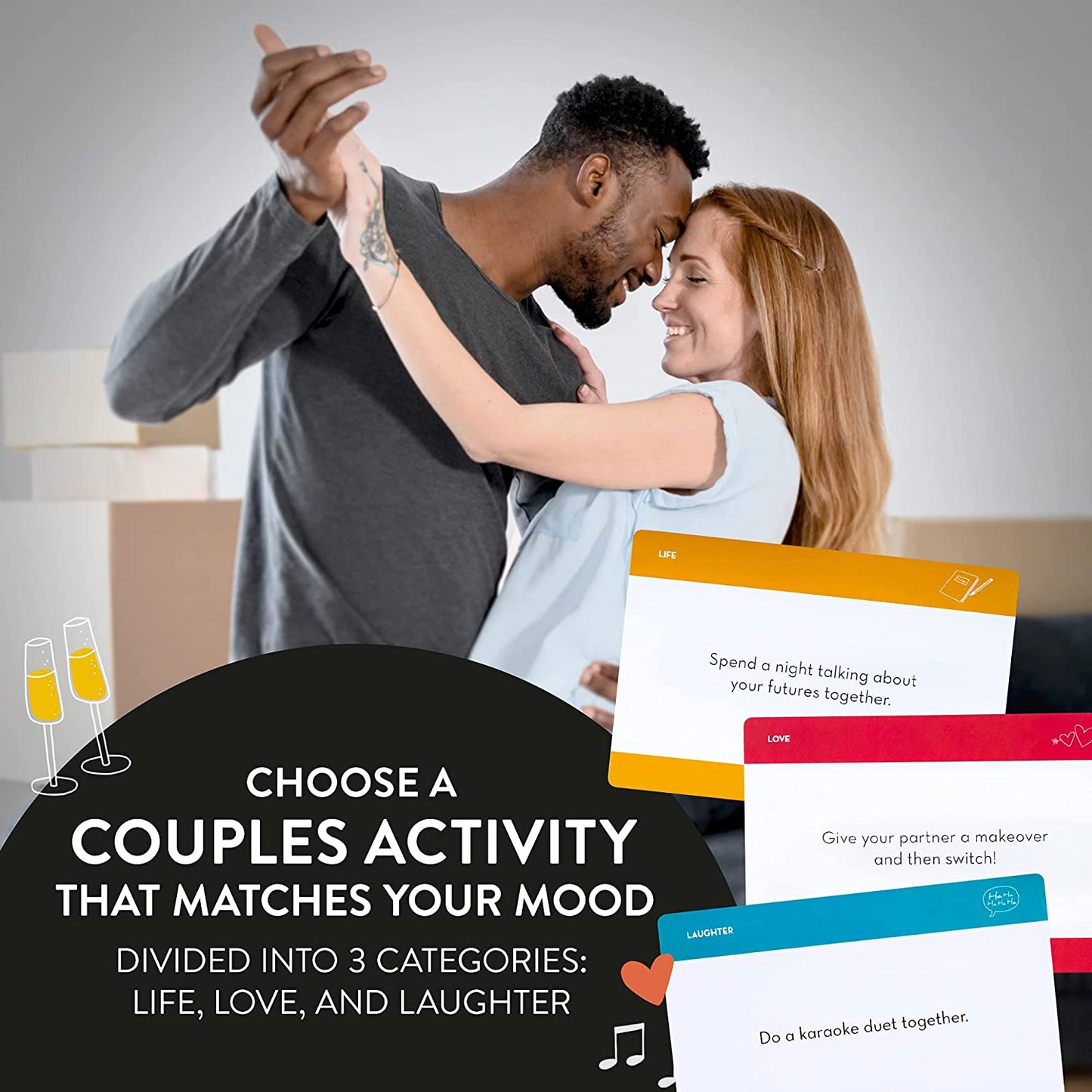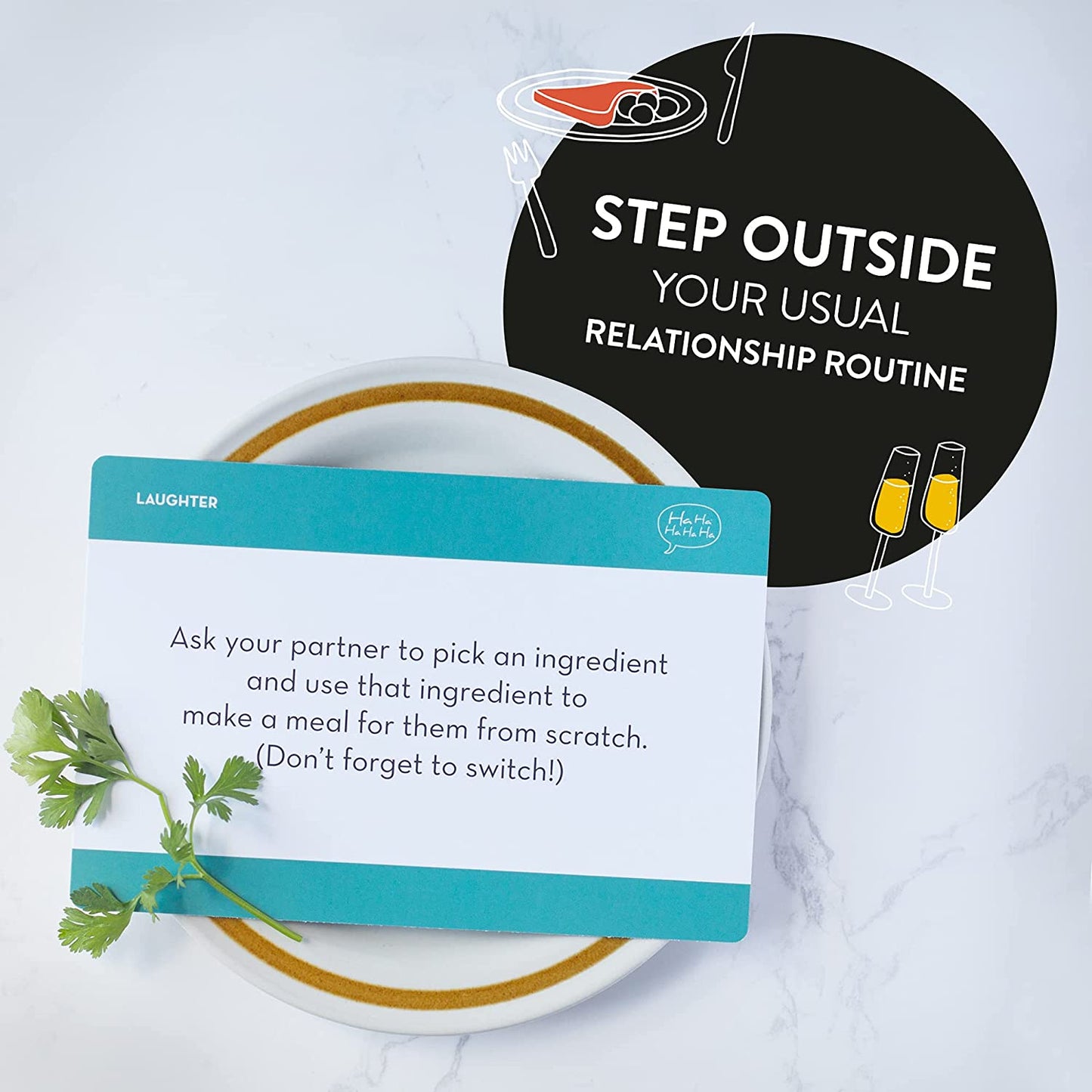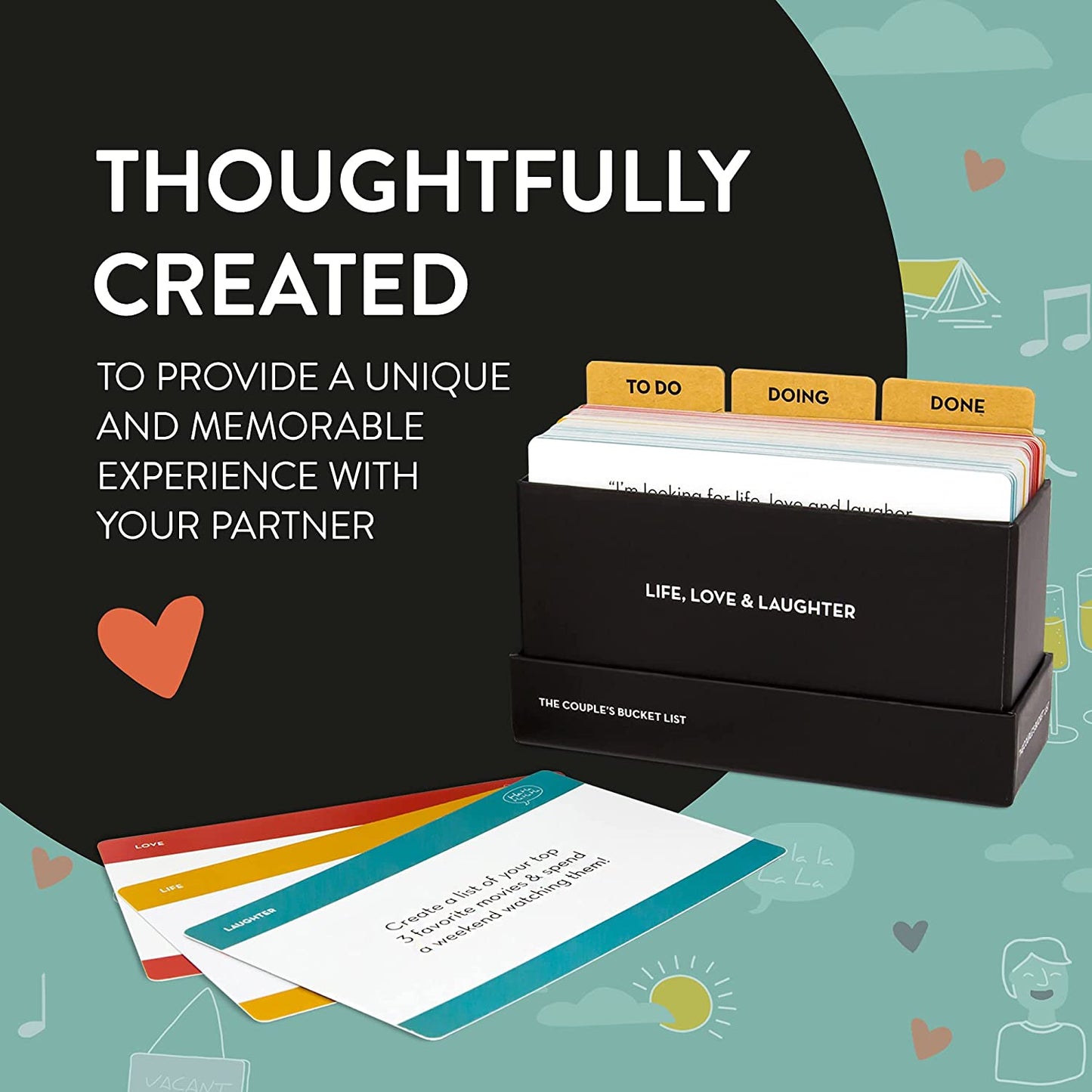 My husband and I love this. It has different categories of things to do and my favourite part is that it also has tab separators in the box for the adventures that you have completed, ones you're doing and ones you want to do.
The Couple's Bucket List is a Great gift for a new couple or anniversary! If you've ever written a bucket list you will love this product. Spice up your weekends or create a date night using these ideas. Enjoyed this very much!
This couple's bucket list game has really brought my husband and me a little closer. It is definitely a fun concept and easy to understand and follow together.
"This is a great box of ideas to bring excitement back to a relationship. If you have run out of ideas of what to do, this is full of great ones"
"This stack of cards is great. Me and my husband have been together for 13 years and sometimes we just get into a routine. It's nice to pull a card and do what it says. "
Some words from people who took the plunge..
Frequently asked questions
Yes! These couples activities cards are great as anniversary gifts, birthday gifts and even as little pick me ups for those in need of some couple bonding ideas. This game for couples is the perfect gift for those people in your life who are over Netflix nights and need a lil' adventure in their life. The box is filled with couples activities which makes this great for bridal shower and wedding gifts for those just starting their journey together!


Also, there's lots of couple bonding activities that make this a great Valentine's Day gift too (wink).
If you like to try new and interesting couples activities with your partner, this is probably for you. Because at the end of the day, this is a relationship game for couples that can last a lifetime.
The couples bucket list is perfect for those who are looking for..
Couple bonding challenges that will help you slow down, reconnect and build real intimacy.
Fresh couple date ideas and to spice up Friday nights *eyebrows eyebrows*
Inspiration for cool challenges for couples that will have you dancin' in the kitchen, laughing until you pee a little and really connecting with your partner. You'll love this fun couple bonding game if you're looking for a little adventure in your life.
This relationship game for couples is filled to the brim with couples date ideas. When you open the box, you'll find three categories: Life, Love and Laughter. So whether you're looking to get your finances in order, kiss in the rain, recreate your first date or build a pillow fort - there is something for everyone!
If you're looking for challenges for couples, then these couple date idea cards will give you something to do no matter what mood you're in. So if you're looking for couple bonding activities that will get you talking, get you out of the house or bring out the spiciness; we've got your back!
These relationship cards for couples will be perfect for you!
These relationship cards for couples are a great way to try something fun and engaging with your couple. Each couple's date idea is a way to step outside of the usual routine and do something fresh and new! You'll be shocked by how many couple bonding ideas you haven't tried yet!
You can look at each card as a challenge for couples. Some will be easy and some will take some time. You'll love exploring each relationship activity for couples and checking off each thing as you do them. We've even given you dividers inside the box to organize which couple bonding ideas you plan to do, which ones you're working on and which ones you've completed!
Right now you can only find The Couple's Bucket List game for couples on this website, The Bay Online, and UncommonGoods Amazon & Uncommon Goods, but we hope to be in retail stores near you soon!
If you'd like to see The Couple's Bucket list, our card deck filled with relationship activities for couples, at your retail establishment, please feel free to contact us via the Contact link in the footer.