The Mom's Bucket List
Regular price
Sale price
$49.99 USD
Unit price
per
or 4 interest-free payments
of
$12.49
with
Sale
Sold out
The fondest memories with your children have are not of time spent in front of screens. They're spent with you. Now you can create more moments that matter with The Mom's Bucket List, featuring 100 creative ways to play, connect and deepen your bond with your kids, from toddlers to teens, in 5 minutes or 5 hours. Put down your devices, pick up a card and let the memory-making begin.
Show More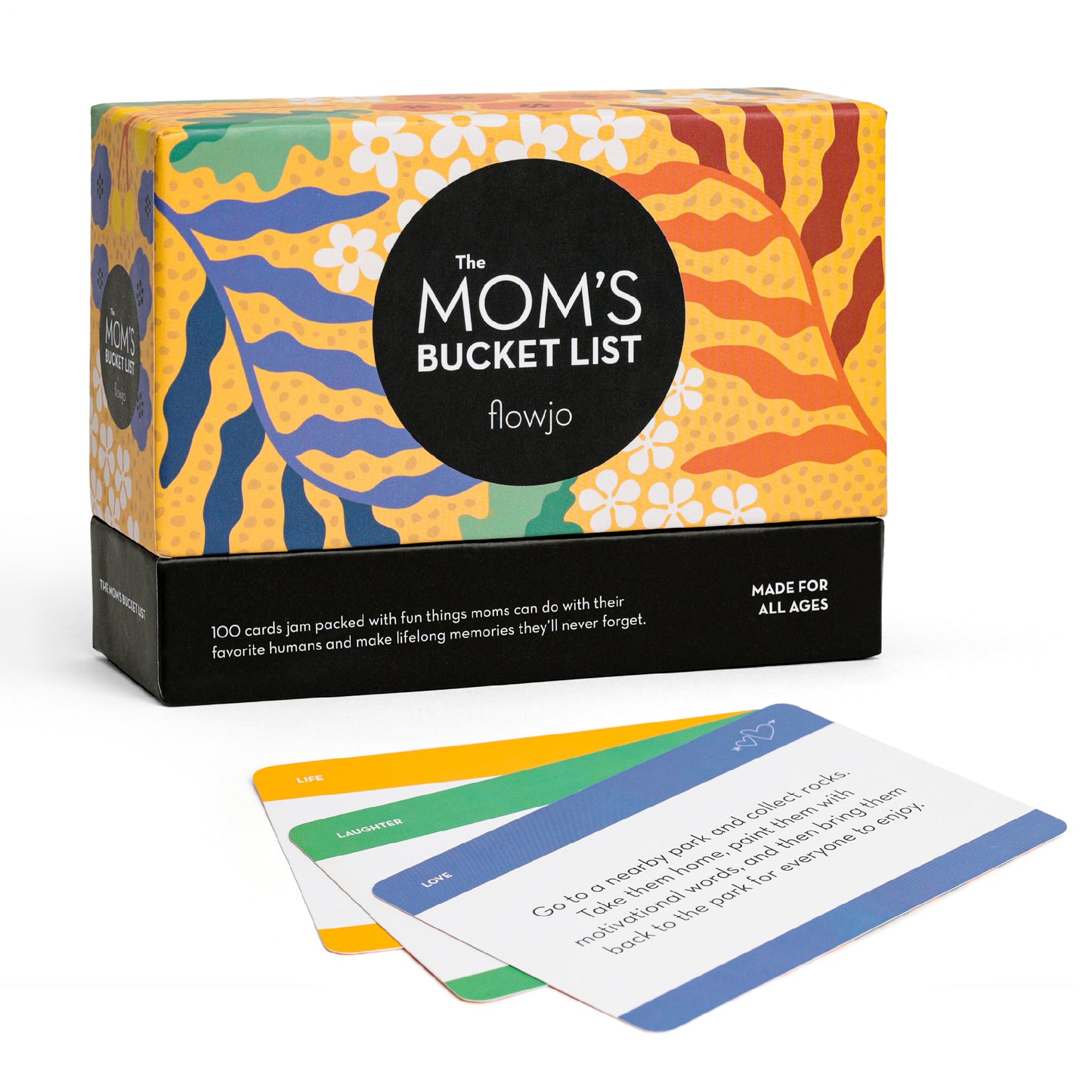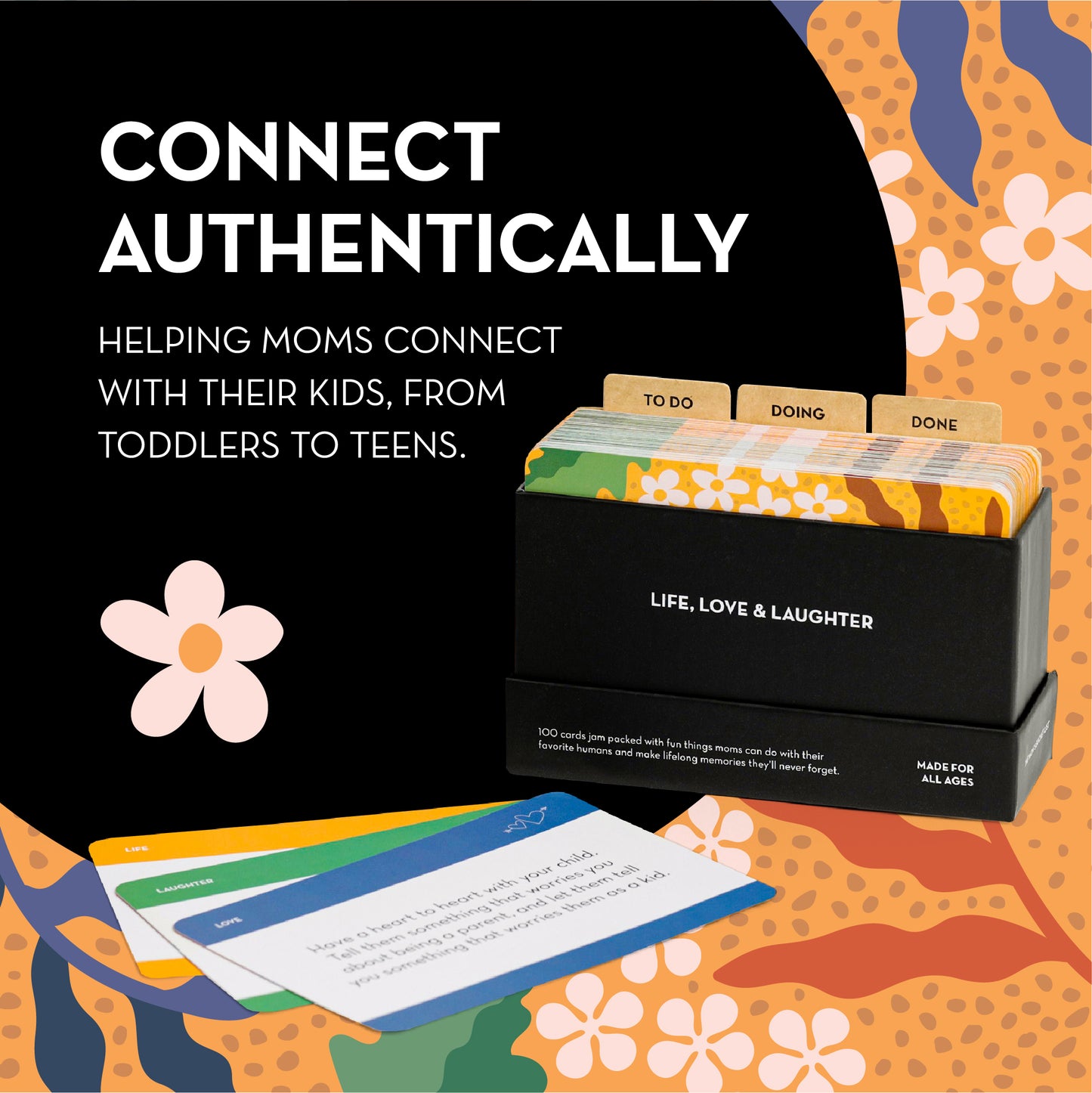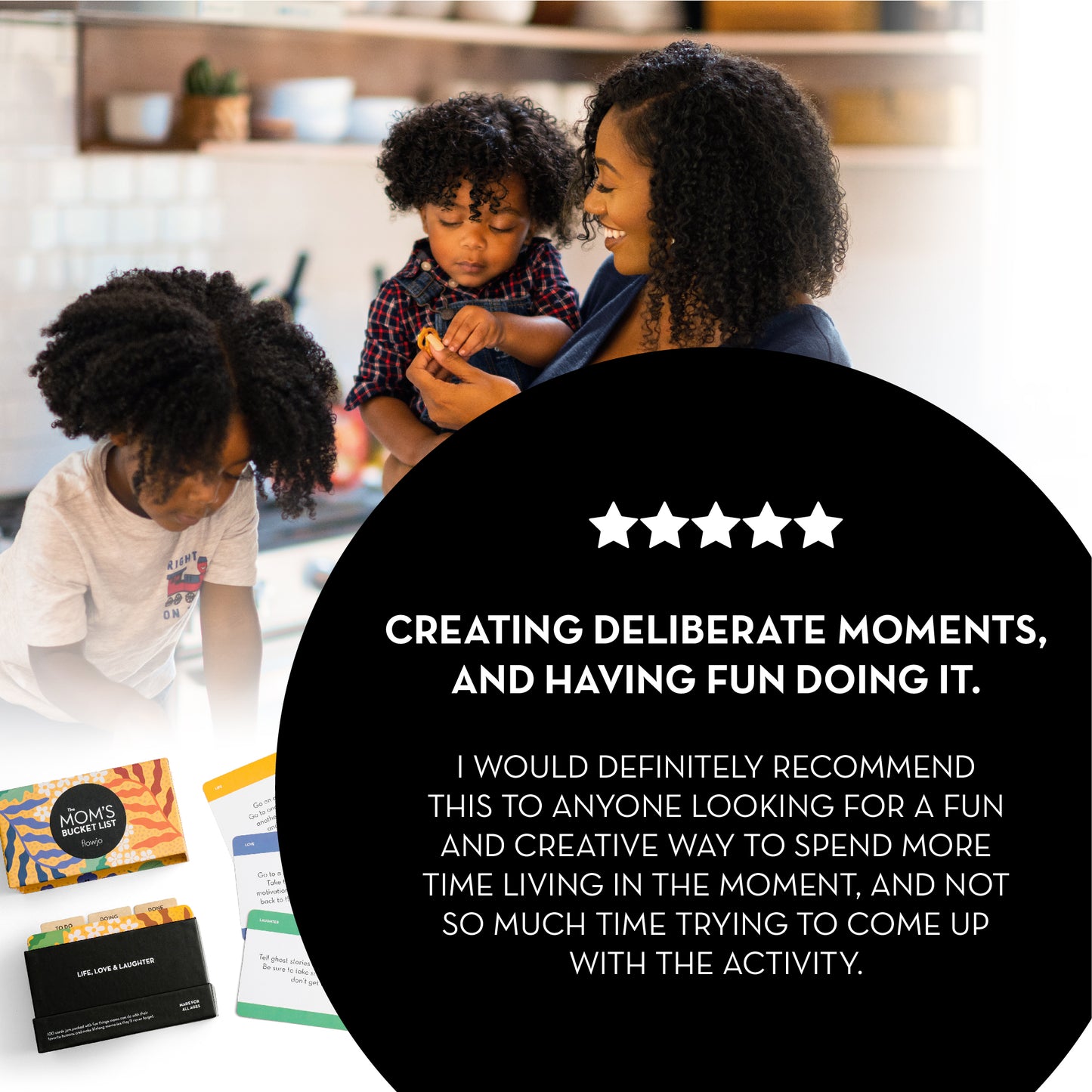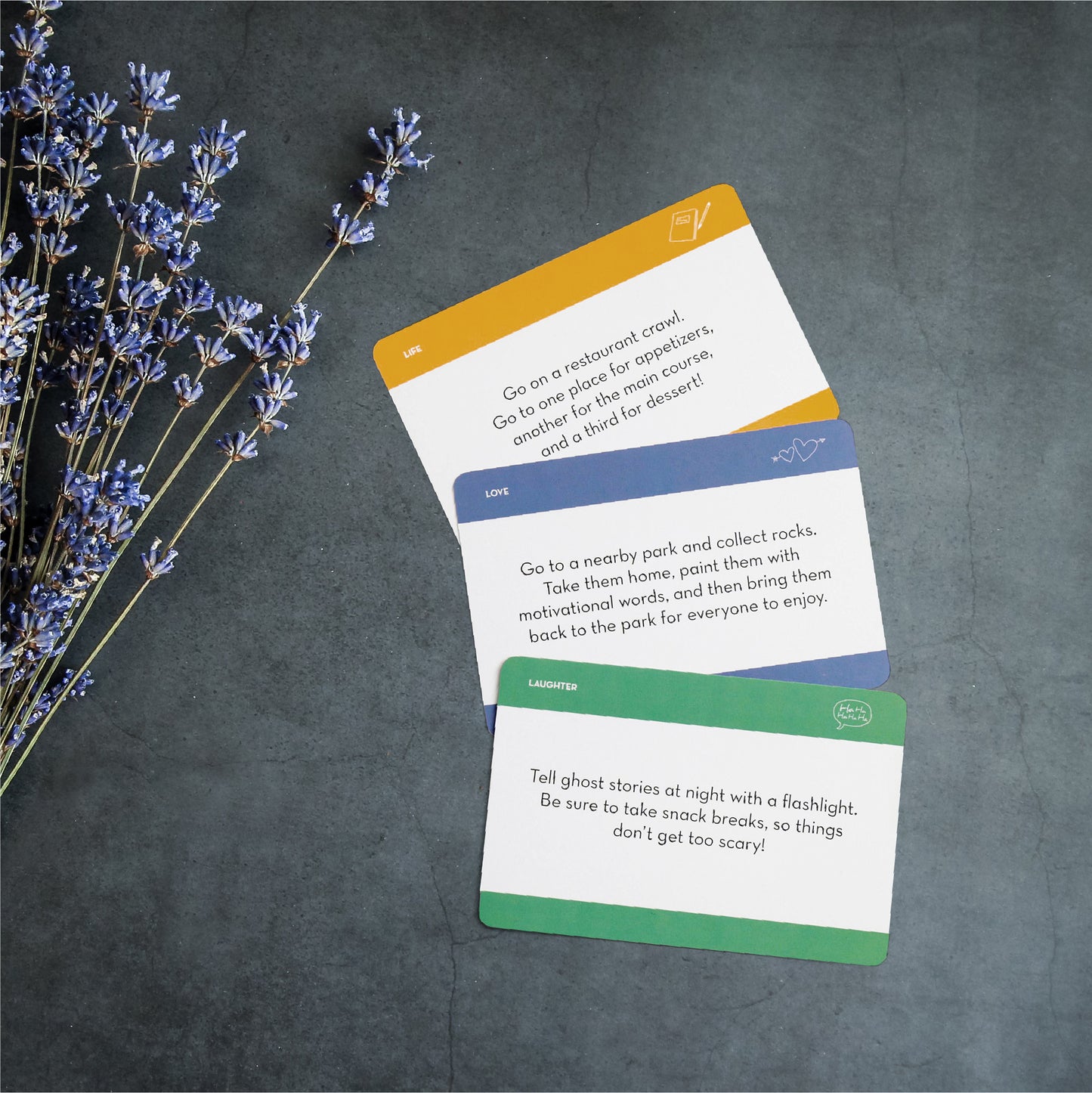 "The mom's bucket list is SUCH a great idea. The ideas are simple, yet so special. I feel like we're learning so much about each other."
Sometimes you want to do memorable things with your kids and just don't know what to do. These cards have so many ideas of fun things to do with the littles. The cards that focus on kindness to others and learning about each other are my favourite!
Some words from people who took the plunge..
Frequently asked questions
Yes! This mom's card game is a great gift for moms, single moms, step moms, or the mother figure in your life! It's a great mother's day gift idea for sure, but also great gifts for moms on Christmas, birthdays and more!
We'd love to hear your gift ideas for mom, and how you've incorporated the mom box within it! Contact us below and tell us or tag us a photo with #themomsbucketlist or @flowjoco on Instagram, Facebook or TikTok!
Look at this activity box not just as a bucket list for moms, but for all the mother figures in your life. The Mom's Bucket List card deck is broken down into a few different categories: life, love and laughter. In each category, you'll have a list of things to do with kids in your life such as
Do a pyjama walk or food crawl together.
Learn the breath of fire exercise for those hard days.
The 30-day joke and pun challenge.
Or even start a family appreciation day as an annual tradition!
This is why it's such a great gift idea for dads, it's a great way to add adventure to your life, and give them an endless supply of things to do with kids! So it's not just a bucket list for men but something more.